Federal and Local Officials Come Together to Address Economic Development Along the Border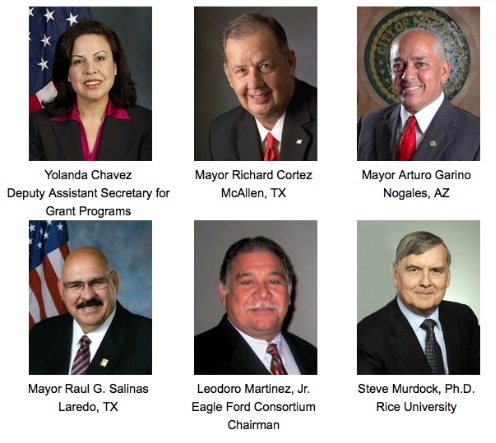 NALCAB's 2012 Border Summit: Pathways to Sustainable Communitieswill bring together White House representatives and regional elected officials to address the challenges and opportunities faced along the U.S.-Mexico Border Region.

This Summit will begin with a presentation by Steve Murdock, Ph.D., Rice University, (former directore of the U.S. Census Bureau) who will present data and demographic trends that are the crucial context for discussions on regional economic development. A panel of Mayors representing the cities of McAllen, Laredo, and Nogales will follow this presentation.

The day will continue with a presentation titled, The Economic Impact of the Eagle Ford Shale Boom and the Potential for Sustainable Economic Development. This panel will explore the immediate economic opportunities and challenges of the Eagle Ford Shale activities and discuss how communities can work with industry to leverage opportunities toward sustainable economic development.

The Summit will end with a plenary session from Deputy Assistant Secretary for Grant Programs, Yolanda Chavez, U.S. Department of Housing and Urban Development. Ms. Chavez will share insights on the recently announced Border Community Capital Initiative. 

The NALCAB Summit is expected to attract over 200 executive asset building practitioners, public policy makers, and funders.

REGISTER TODAY!Registration fees to attend NALCAB's 2012 Summit are $60 for NALCAB members and $100 for nonmembers. Last day to register is Wednesday, July 17, 2012.

For more information on this event, visit NALCAB 2012 Border Summit.
---
NALCAB Summit Special Room Rates End Tomorrow, Tuesday, July 10!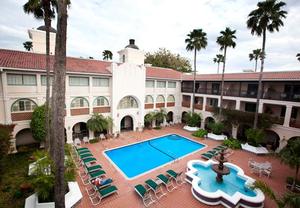 NALCAB's 2012 Border Summit will take place at the Casa de Palmas Renaissance Hotel in McAllen, TX on Tuesday, July 24, 2012. Casa de Palmas is conveniently located just two miles from McAllen Miller International Airport, La Plaza Mall and perfectly situated to enjoy all that the Rio Grande Valley has to offer.

Hotel Features:
Complimentary Wi-Fi
Complimentary Shuttle Service
Complimentary On-Site Parking
Fitness Center
Business Center
Outdoor Pool
Room Service
Make Your Online Reservations Today! The discounted conference rate is $89 for single occupancy per night plus tax and $109 double occupancy per night plus tax. To guarantee this special rate, you must make reservations by Tuesday, July 10, 2012. Please identify yourself as a NALCAB summit attendee.
---
Limited Space! Register today for NDC Training on Economic Development Credit Analysis
Register today for this tuition-free training sponsored by Citi. You save $690! It is one of the four courses that qualify economic development professionals to acquire the Economic Development Finance Professional (EDFP) Certification.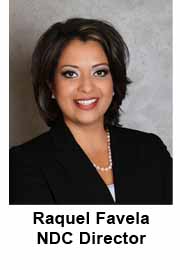 The National Development Council (NDC) with the support of Citi will be hosting a three-day training course on Economic Development Credit Analysis from July 25-27 in McAllen, TX at NALCAB's Summit.

Raquel Favela, who was appointed NDC Director in 2007, will lead this training. Favela has extensive experience in project management and includes commercial revitalization, enhancing the appearance of neighborhoods and the creation and implementation of much needed neighborhood based services.

Participants learn important analytical and financing skills needed by nonprofit development practitioners who are assisting local small businesses and creating jobs for neighborhood residents.

This program is the first of a four-course training series that explores the skills essential for the successful practice of economic development - business credit and real estate finance analysis techniques, loan packaging procedures, negotiating and problem solving skills and deal structuring techniques.
 
To register for this training, visit NDC training.
The NALCAB Summit and NDC training are made possible by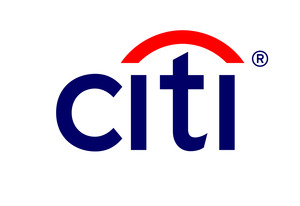 ---
Award Winning UTPA Aztlán Mariachi to Play at NALCAB Welcome Summit Reception
NALCAB's 2012 Summit is hosting a Welcome to McAllen reception on Tuesday, July 24 at Casa de Palmas Renaissance Hotel at 6:00PM. Join us for a relaxed evening of networking with some of the region's most distinguished economic development practitioners and public policy makers.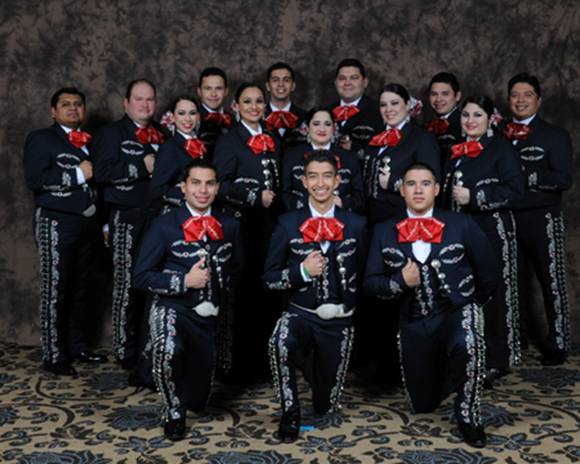 The University of Texas Pan American's (UTPA) Mariachi Aztlán will be providing the musical entertainment. This award-winning group has performed in the White House for President Obama, captured the top prize at the Houston Rodeo Mariachi Invitational Competition, performed the first mariachi opera with the Houston Grand Opera and played for a crowd of 74,000 people at the Reliant Center in Houston on Tejano Day.

Click here to view NALCAB's Summit Agenda.
---
Member Resources: New Grants and Jobs!
Check out our member resources page, where you will find the latest research publications, current grant and job opportunities in the asset building field. Here are just a few of resources you will find:
USDA Rural Business Opportunity Grant, dealine August 6, 2012
USDA Rural Cooperative Development Grant, deadline August 6, 2012
Job: Director of Business Services at Northeast Ohio Hispanic Center for Economic Development
Job: Director of Homeownership at BCL of Texas
For more information, visit jobs in asset building or current grant opportunities.